Chinese Astrology – Compatibility Rabbit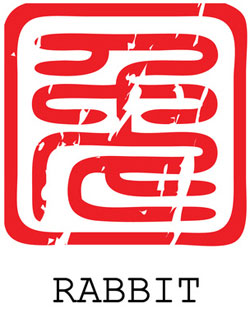 The Rabbit is a fragile, kind and sweet person. Always popular, Rabbits make for great friends and companions. The Rabbit loves art in all forms. They will fill their lives with music and artwork created either by themselves or by others. Chinese Rabbits will also express their artistic passion by their wardrobe, often buying many expensive and beautiful clothing options for themselves.
Rabbits are very empathetic and emotional people. They prefer a quiet life with a peaceful atmosphere. Rabbit signs may cry often, as they can easily be moved by others personal situations. This also makes them easy to convince, and Rabbits will generally buy into sales pitches much easier than others.
The Rabbit is sensitive and thin-skinned. Rabbits may take insult to comments about them not intended to offend. Similarly, they will tend to dwell on things in their head, over-thinking and analyzing everything before acting. This can be good in business as they can think deals through carefully. More about the Chinese Rabbit


Rabbit and Rat



Rabbit and Ox



Rabbit and Tiger



Rabbit and Rabbit



Rabbit and Dragon



Rabbit and Snake



Rabbit and Horse



Rabbit and Sheep



Rabbit and Monkey



Rabbit and Rooster



Rabbit and Dog



Rabbit and Pig