Chinese Astrology – Compatibility Dragon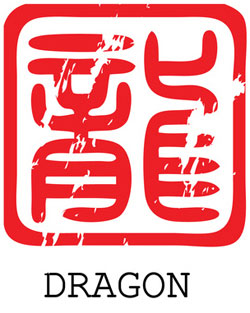 The Dragon is the most powerful sign on the Chinese Zodiac. Master leaders and gifted with intelligence, their power is unequaled. Dragons are perfectionists and aggressively determined. They will set their sights on a goal and work tirelessly to achieve it. Dragons can be irritable and stubborn but are very wise and are sought out by all others for their advice and wisdom.
Dragons are not necessarily social creatures, but when they enter a room it immediately begins to buzz. They carry such strong self-assurance and authority that it is impossible to ignore them. Dragons do not take well to orders, unless they are the ones giving them to others.
Chinese Dragon signs will find great success in any field they choose to work in. They carry an aptitude for medical, scientific, political careers alike and will do equally well in any of them. More about the Chinese Dragon


Dragon and Rat



Dragon and Ox



Dragon and Tiger



Dragon and Rabbit



Dragon and Dragon



Dragon and Snake



Dragon and Horse



Dragon and Sheep



Dragon and Monkey



Dragon and Rooster



Dragon and Dog



Dragon and Pig