Chinese Astrology – Compatibility Ox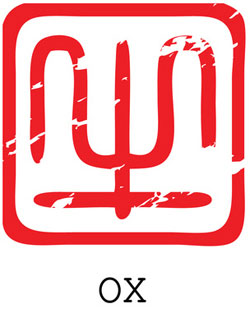 Individuals who are born under the Chinese sign of the Ox are diligent workers who will not stop a task until it is completed. Ox signs are rigid, slow in their work however, spending hours to accomplish very little. They simplify all aspects of life into basic categories of either good or bad. Anyone who does not meet their high standards may find himself or herself judged harshly and rebuked by the Ox.
The Ox is a quiet and contemplative person. While seemingly docile and shy, the Ox can be quickly angered and fly into a rage if provoked. The Chinese Ox is observant, intelligent and creative. These qualities can make them good artisans, laborers or businesspeople.
Extremely family oriented, the Ox is loyal and conservative. Their patience and caring nature make them a great friend to have. While not a jealous creature by nature, infidelity or friction by a spouse may drive them to anger. While the Ox may seem rigid and slow, they are truly a thoughtful and kind people. Ox signs enjoy helping others, working hard and patiently at achieving these goals. More about the Chinese Ox


Ox and Rat



Ox and Ox



Ox and Tiger



Ox and Rabbit



Ox and Dragon



Ox and Snake



Ox and Horse



Ox and Sheep



Ox and Monkey



Ox and Rooster



Ox and Dog



Ox and Pig
>