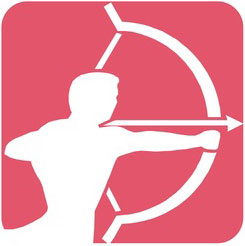 The combination of two Sagittarius signs makes one of the best combinations in the zodiac. These two are practically meant for each other. Sagittarius men and women love to travel, explore exotic places, and spend time away from home. They usually have a large crowd of friends, most of them attracted to Sagittarius's keen sense of history and vast knowledge. The Sagittarius man and woman are both very outspoken but kind. They are not snobby people and are well liked by almost everyone. They have sophisticated tastes and tend to decorate their homes with fine antiques, porcelain statues, marbles, and artistic sculptures. It is not uncommon to find one of a kind pieces showcased in the Sagittarius home representing a trip they have taken.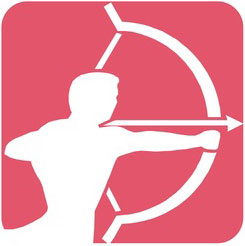 In the bedroom, the Sagittarius male and female claims a blissful union and share exotic, sensual memories. Traveling to far away lands, having sex on the beaches of the ocean, and romancing the night away in private hideaways are not uncommon between these two. Sagittarius and Sagittarius keep each other laughing, crying, and connecting through memory after memory of amazing trips, vacations, and sexual encounters.
Sagittarius people are calm people and do not create drama between them, although it can seem to follow them. That is if drama can find them. These two love to party away from home, go to museums, and investigate anthropology and genealogy. Learning, loving, and feeling are important in all aspects of a Sagittarius' life and sex is just another way of expressing that to each other. They connect with each other so well sexually because they are the same sign. These two are a love match in the bedroom.